In July 2016 we launched Guardian Australia's membership program, and you, our supporters, responded in your generous tens of thousands. As we celebrate our first year anniversary, I am very happy to report we have 33,000 supporters. You have helped us produce award-winning reporting on politics, the environment, asylum policy, Indigenous issues and more over the past 12 months – thank you.
Our independent ownership means that we can pursue a story without fear of where it might take us. We can expose corruption or wrongdoing wherever we find it. No government, shareholders or advertisers can tell us to censor, edit or drop a story. We are an Australian company, staffed and funded in Australia, but backed by the rich content of the Guardian's international operations.
Public interest journalism is under severe threat, and when journalism is threatened, so is democracy. Shrinking newsrooms around the world, and here in Australia, means the vital task of holding the powerful to account is being eroded and reasonable public discourse is being undermined.
The greatest safeguard to our future is your ongoing support. We are excited going into the 2017-18 financial year in the knowledge that with your help we can continue the journalism that is so important to us all. We have a lot planned for the coming year, including a series called A Year on the Breadline, which will track six people living below the poverty line, and we are launching a new podcast called Common Ground – a discussion between four completely different Australians about the biggest issues we face, with the aim of listening to their views and discovering what unites us, as well as the faultlines that divide us.
This year we would like you to continue backing our Australian journalism and stand with us in our pursuit of the truth and facts – together we can continue this great work and grow Guardian Australia.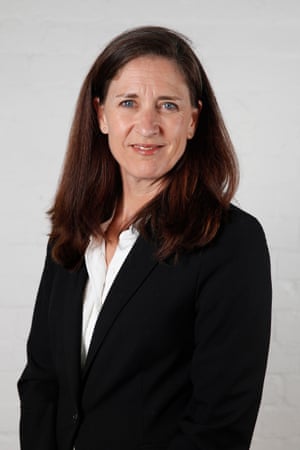 Lucy Clark: I'm proud to be appointed as your features/membership editor
In June 2017 I was appointed as Guardian Australia's features and membership editor which means I have the pleasure of commissioning and producing the sort of stories you tell us you want more of. It's an honour to have a relationship with you, our supporters, and to get your feedback about why the Guardian is important to you and to the media landscape in Australia.
So far you've told us that our investigative work into environmental issues, the energy crisis, and climate change is vital to you. Your support means we can continue to delve into issues of injustice, social inequality, holding the powerful to account while giving voice to the marginalised. I'd love to know if there are other topics you are interested in and I want to hear more from you – please get in touch with me at: australia.membership@theguardian.com
As the media industry is disrupted on so many fronts, so too are the old barriers that separated readers from journalists. No longer. You are an important part of what we do, and we hope to involve you more and more in our journalistic processes: together we can achieve much. I look forward to hearing from you.