Going up
Reebok Classics The ultimate white trainer has collaborated with Asos, with a broderie anglaise version the result. Cue a renewed love affair.
rEArranged AKA the Emporio Armani magazine relaunched this week after 20 years. No shelfie is complete without it.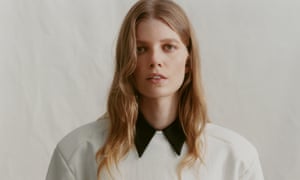 Shirt collars over sweatshirts A curious way to revive both items. See Topshop Boutique AW17.
Supermarket uniforms The M&S staff fleece is v Cottweiler AW17; see also Morrisons.
Suzanne Mallouk The long-term girlfriend of Jean-Michel Basquiat, she's the Venus in his paintings. Also, an excellent wearer of the cropped haircut.
Martine Ali Kendrick Lamar's jewellery designer. Wearer of croptops. Generally great.
Going down
Ankle chains Move away from the summer trinket and towards the ankle boot.
Amal's makeup bill Seems like it adds up to £503. Mindboggling, really.
Multivitamins In a bid for a body optimisation, the Silicon Valley crowd's biohacking scene is all about the blood transfusion. Mr Robot couldn't make it up.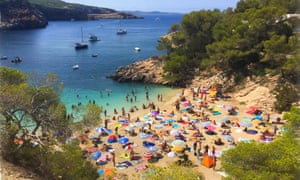 Ibiza Totally over. Book now for Mykonos, the newest destination for upscale holiday hedonism.
Grey T-shirts Banned at London hotspot Savage. A sure sign the death knell for grey marl is incoming.
Polo necks Instead, look to Elizabeth I for your neck-style inspo. The ruff is back.